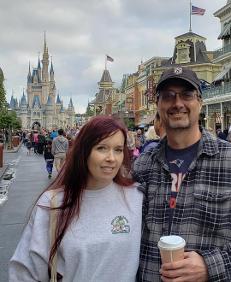 Rob & Tonya Deveau
Rob and Tonya are the owners of My Vegan Sweet Tooth and have been married for nearly 25 years.  After receiving some encouragement from their children, they started this business out of their home in 2011.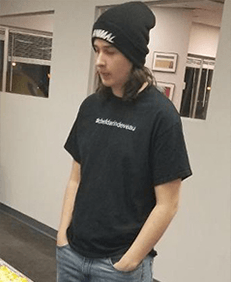 Chef Darin
Manager In Training
At 16 years old, Darin is already a chef in the making.  He is the creator of our cinni-minis and makes most of the savory items we carry in the shop.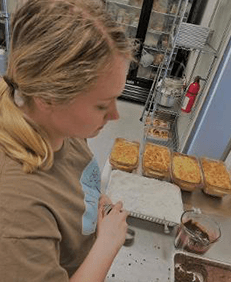 Madison
(Rob & Tonya's Daughter)

Madison helps behind the scene by stamping bags, folding boxes, and doing laundry.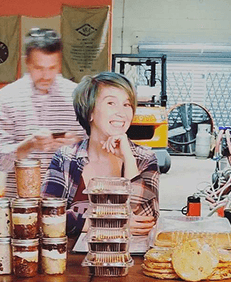 Renee
General Manager
Tonya's younger sister has supported her business from the beginning.  She does a little bit of everything, and you can find Renee at the shop almost any day!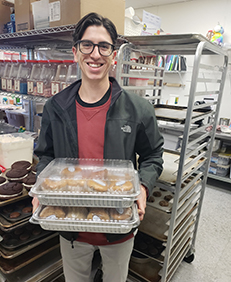 Jacob
special events, Deliveries

If you see the My Vegan Sweet Tooth van driving on Fridays making deliveries, make sure to wave to Jacob!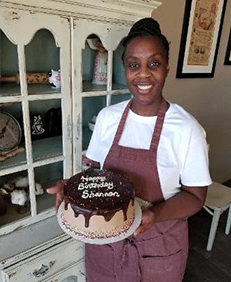 Michelle
Cake Decorator
Michelle is a graduate of Stratford university with an Associate's degree in baking and pastry arts.
Tricia
Customer Service Manager
Tricia is a longtime ethical vegan that loves cooking, adventures with her pups and sharing her days with all the wonderful My Vegan Sweet Tooth customers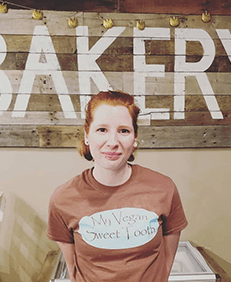 Ashley
 Baker
Ashley has a pastry degree Cordon Bleu.  She has two kitties and two doggies.  🙂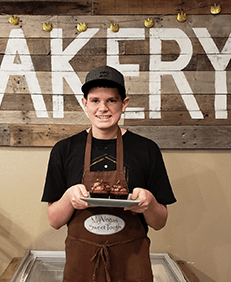 Dominick
He is an engineering student who loves animals and chocolate.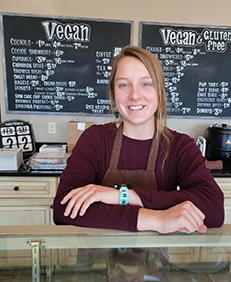 Jenny
When she gives us some info we'll put it here!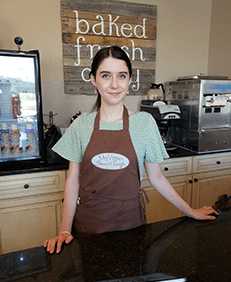 Kat
Kat is a VCU graduate and animal lover. In her free time, you can usually catch her with a cup of coffee and a good book.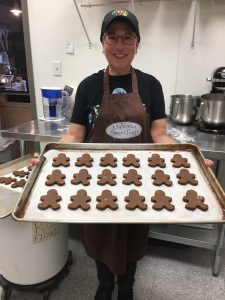 Liz