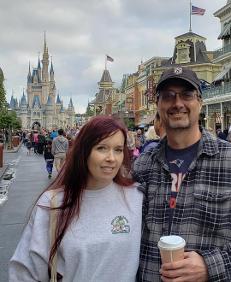 Rob & Tonya Deveau
Rob and Tonya are the owners of My Vegan Sweet Tooth and have been married over 25 years.  After receiving some encouragement from their children, they started this business out of their home in 2011.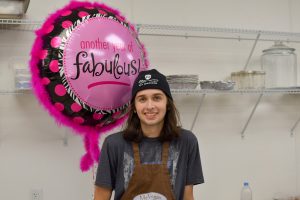 Darin
General Manager
Darin is the creator of most of the savory items at the bakery, takes most of the nice photos, and is one of our managers. In his free time he enjoys storm chasing, weather photography and videography, and nature photography.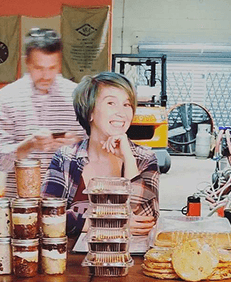 Renee
General Manager
Tonya's younger sister has supported her business from the beginning.  She does a little bit of everything, and you can find Renee at the shop almost any day!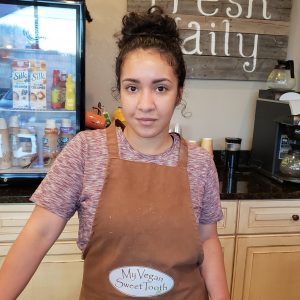 Netalia Customer Service Manager
Originally from Massachusetts; loves hikes, the beach & coffee.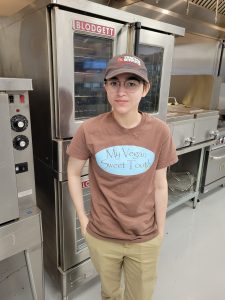 Emmet Weekend manager
Emmet is an Environmental Science major at TNCC and enjoys coffee and gardening.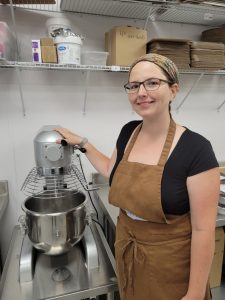 Vanessa Cake Decorator
Vanessa enjoys gardening, animals, and is a co-owner of an Eco-friendly lawn care Business, Evergreen EcoScapes.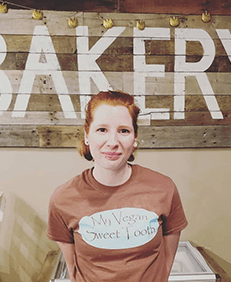 Ashley
 
Ashley has a pastry degree Cordon Bleu.  She has two kitties and two doggies.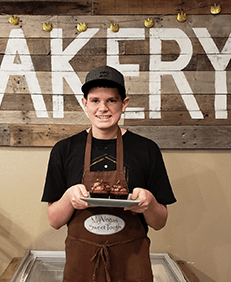 Dominick
He is an engineering student who loves animals and chocolate.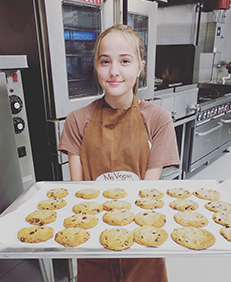 Maddie
Maddie works in customer service and is currently in high school. She wants to go to VCU and study medicine.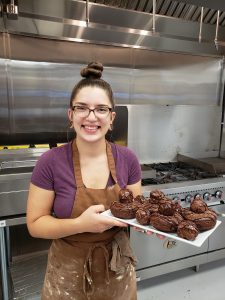 Courtney
Courtney is currently working on an associates degree at TCC in Medical Laboratory Technology. She enjoys spending time with her husband and two cats.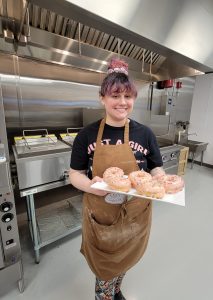 Morgan
Morgan is our morning donut maker. She also loves Crafting, Sewing, and also has her own Etsy shop.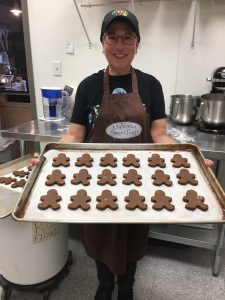 Liz
Liz is known as the Cookie Fairy here at the bakery. She is an animal-loving vegan who loves to paint kindness rocks in her spare time.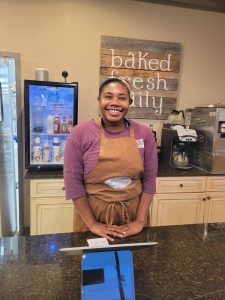 Bri
Bri Is from Williamsburg and enjoys traveling to music festivals, coffee, fashion, and relaxing on the beach. Shes very passionate about children, animals and her family.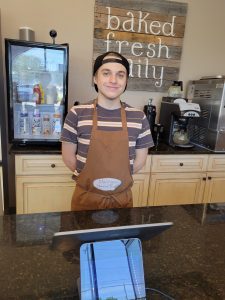 Nolan
Nolan is currently working on a bachelors for Computer Science at TCC. He has been friends with Darin years and enjoys game design and also has a long haired chihuahua.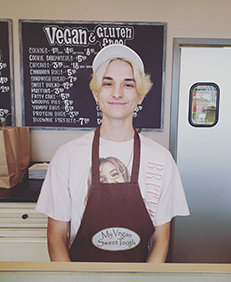 Christian

Christian is an environmental studies major at VCU. He enjoys spending time outside and listening to Ariana Grande.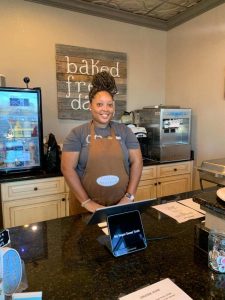 Sharnette
Sharnette is a George Mason University graduate and longtime vegan. When shes not here she is working to improve the lives of chained and penned dogs.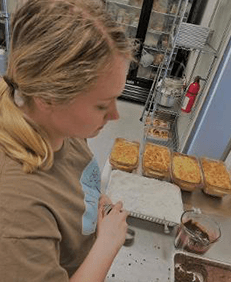 Madison
(Rob & Tonya's Daughter)

Madison helps behind the scene by stamping bags, folding boxes, and doing laundry.